ALMA REGULAR KIMONO (JU1)
[
JU1
]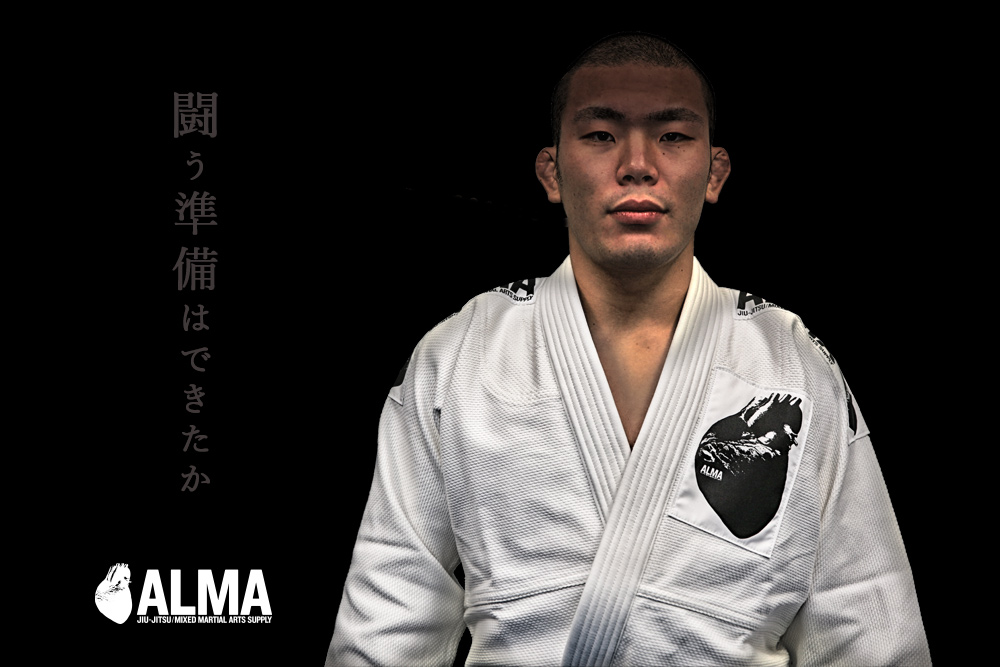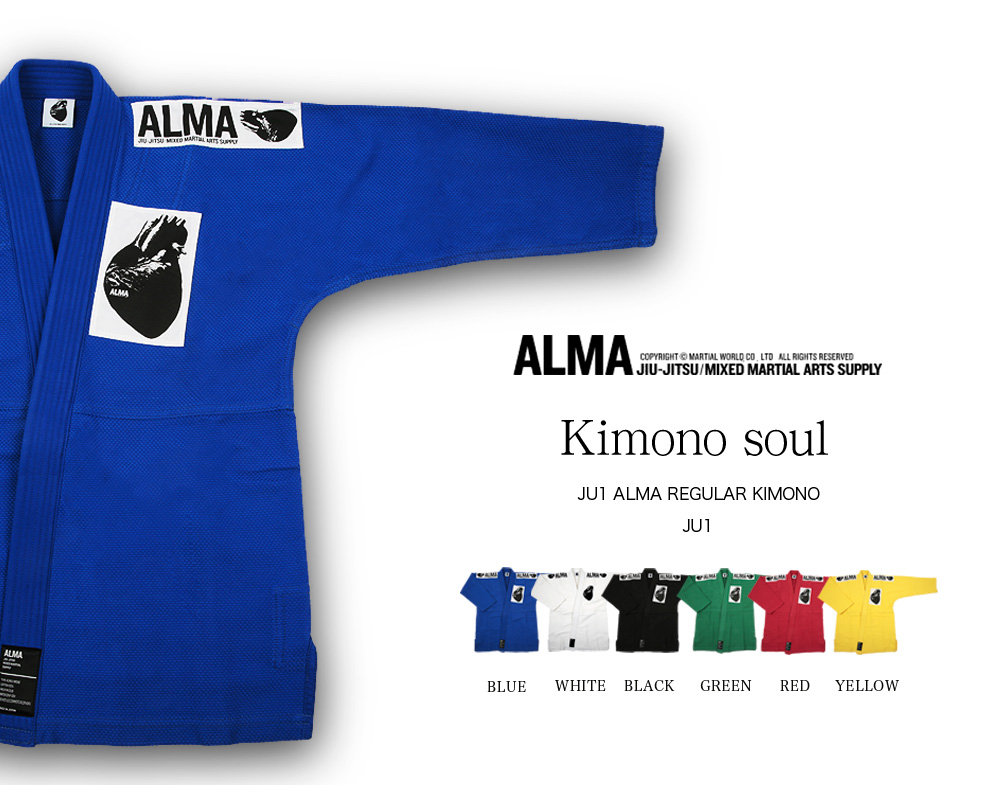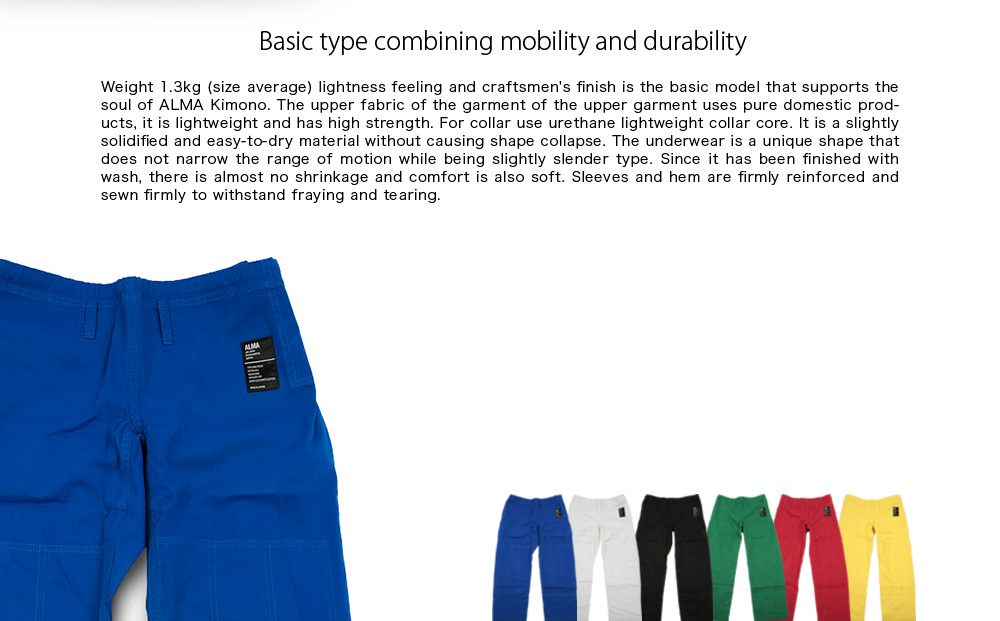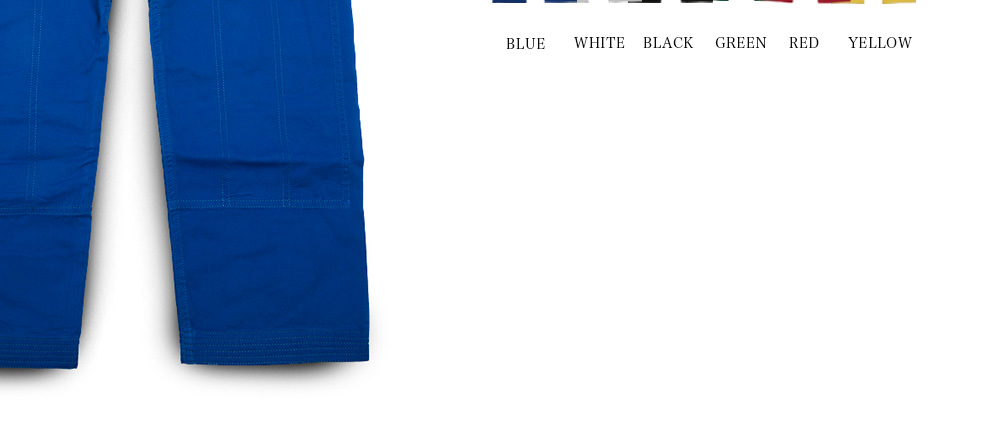 Basic model to support the soul of ALMA Kimono.
Jacket & Pants made in Japan
The JU1 jacket is made with light and durable 100% Japanese single weave fabric. The collar core also uses high quality Japanese material which is firm and prevents loss of shape. Pre-washed for softness and to avoid shrinkage.
The original cut of the JU1 pants allow a relatively tight fit without compromising range of motion. The pants fabric is also pre-washed and the hems are reinforced with stitching to resist fraying and tearing.
Material: Cotton 100% (Jacket ? Single weave, Pants ? Drill)
Size:M00、M0、M1、M2、A0、A1、A2、A3、A4、A5
* M00 to M2 sizes do not have a chest emblem, but have an embroidered patch.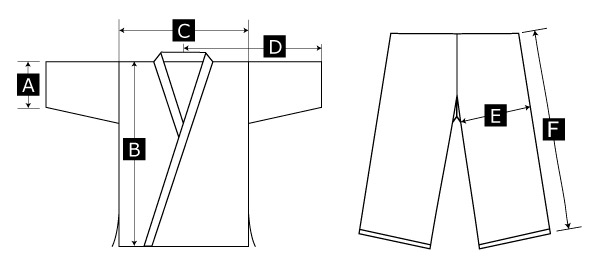 ※ This table gives an indication of the size. There is the case that some measurement error may occur depending on the product and the color. ※ There is almost no shrinkage of the product that made in Japan. JU1 will be shrunk when you wash it, the size of the notation does not take into account the shrinkage. Please Notes this attention at the time of purchase.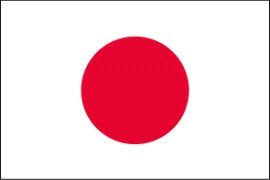 MADE IN JAPAN
ALMA REGULAR KIMONO (JU1)
[
JU1
]
Price (価格): 14,000円~18,000円(税別)
(税込: 15,400円~19,800円)
オプションにより価格が変わる場合もあります。